Last time on the AAMN blog we explored the inroads being made by a Calgary based company to introduce 3D printing technology in construction to make housing more affordable.
Another initiative is led by Alberta entrepreneur and researcher Christina Goodvin. Christina is passionate about combining her knowledge of natural material construction with Additive Manufacturing technology and is doing so through her company, 3D Space Terraform. Integrating natural construction materials with 3D printing is what differentiates Christina's research from most others.
For the uninitiated, natural construction materials include materials that can be found all around us when we step outside. From minerals in soil and the clay found beneath our feet to fibers found in hemp plants and mycelium in fungi. These natural materials take the place of man-made materials such as concrete, steel, and plastics. This makes structures constructed with the materials inherently more sustainable as the materials can often be locally sourced and can add value to agricultural waste streams. The materials can also simply be re-introduced into the ground once their useful lifespan has been exhausted, completing the cycle in the Circular Economy.
Christina mentions that natural material construction is an established field in alternative solutions engineering and that there is a long history of cob, straw-bale, and hempcrete use in construction around the world. Its attractiveness is in big part due to the materials' pleasing aesthetics and comfort, she adds.
However, if there is one major drawback to construction using earthen materials, it's that traditional construction methods involved are very labour intensive. This renders the structures out of reach for many projects due to costs. That is why Christina is so invested into utilizing 3D printing as it will reduce costs and make natural material constructed structures more attainable for the average person.
In fact, if you ask Christina, she would like nothing more than to see hundreds of structures constructed with earthen materials pop up around Alberta, from chicken coops to animal shelters to root cellars, just to name a few. Soon, Christina will have a large robot-arm system available in Alberta to achieve her goal. The new system will allow for circular building envelopes up to nine feet in diameter.
If you've detected a distinct rural aspect to Christina's goal it is not by accident. Christina is based just outside Edmonton, Alberta in Wabamun on a 40-acre farm. This gives her a unique perspective on the needs of rural populations and why 3D Space Terraform is initially focusing on 3D printing with clay common to central Alberta. The integration of hemp fibers to add strength and thermal resistance takes advantage of Alberta's world leading expertise in hemp production and processing.
Christina brings her background in material science, failure mechanics, robotics, and AI to the craft. She mentions that one of the key challenges to achieving success and wide acceptance by the public and industry in AM is dispelling the myths around the technology and presenting credible products that meet or exceed circulating claims. "Data must back up all claims", she states. Through 3D Space Terraform, she is doing just that.
Integration of geopolymers is another key component, as they will provide added water protection and fire proofness. Christina finds geopolymer skin and sub-grade building component innovation a particularly interesting area for exploration.
As for Christina's vision for the future of construction she says the future of building is earthen construction. Christina believes that we need to reshape the building industry and fulfill our obligation to future generations to be built-zero while maintaining safety and comfort. This needs to be focused on a community scale to build resilience of the communities themselves. The 3D printing and AM world is positioned to support community collaboration, through open-source sharing. A changemaker is needed to drive the initiative.
She adds the innovation in construction AM is moving fast, and we are part of that push, as well as the need to direct growth towards value and resilience on a community scale. Business as usual is no longer adequate. Christina wants to support a vision using solutions that have always been at hand, but applying them with the best of technology to increase accessibility. The research/design/iteration loop has gained new possibilities, where we can readily iterate solutions within days, broaden our reach to resources, and shape industry to pivot quickly with need. With 3D printing our vision can be much bigger, responsive, and more inclusive.
To learn more about Christina's endeavours you can reach her by visiting the 3D Space Terraform website.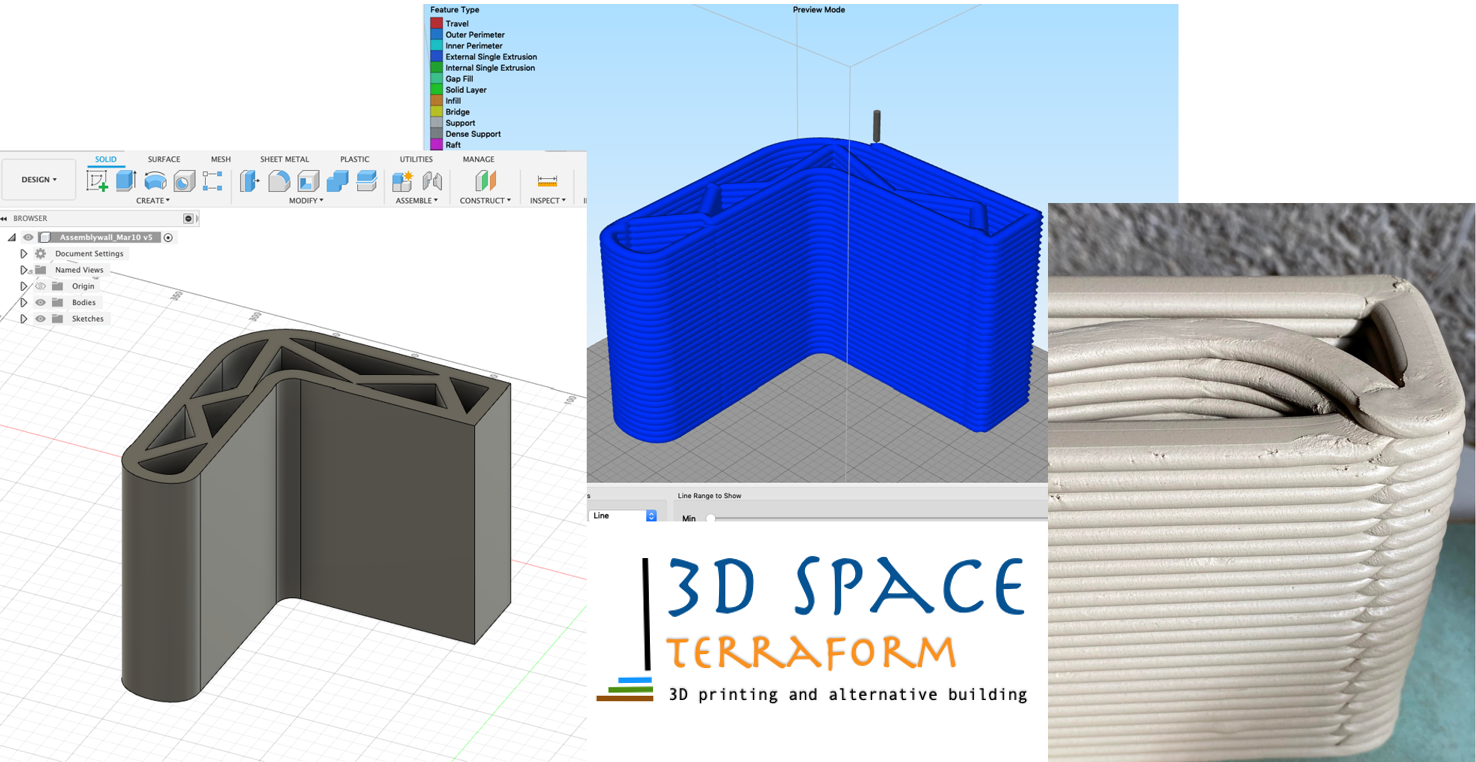 Back to Peter Krzesinski