In September, Super 3D Plus participated in the largest manufacturing show in the Western Hemisphere, the International Manufacturing Technology Show in Chicago. IMTS did not disappoint. A key take-away for me was the scale of interest in 3D printing. I spoke with hundreds of people from aerospace and aviation companies, CNC shops, medial device people, researchers and universities, automotive companies, and service bureaus. While about 80% of the conversations were about metal, there was interest also in printers for PEEK, concrete, and ceramics as well as solutions for metrology.
About 2 years ago we began to shift away from consumer and prosumer products to focus on industrial-grade 3D printers. We built up our product portfolio to include 3D printers for metal, polymers, SLA resins, PEEK and other advanced thermoplastics, and ceramics. This made IMTS a perfect choice for us. It did not disappoint.
As a partner of EPLUS3D, one of the 2 or 3 largest manufacturers of industrial metal printers in the world, we can offer LPBF printers with a wide range of build plate sizes. This includes smaller machines with ø150mm build plates, geared towards medical device manufacturers, dentists, or researchers. Medium range machines with build plates of 266 x 266 and 305 x 305 mm aimed at oil & gas, tooling, and machinery industries. And machines with huge plates as large as 455 x 455 mm and 655 x 655mm geared towards high-end applications in aerospace, aviation and automotive.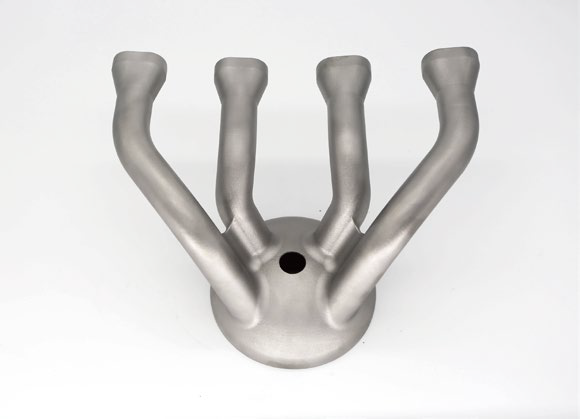 Because EPLUS3D machines are open systems the range of materials is limited only by the ability of powder developers to create new materials. The current list of materials is extensive and growing, and includes various alloys of steel and stainless steel, various aluminum and titanium alloys, copper and various alloys of copper, cobalt chrome, super alloys, Inconel for high-temperature applications, Invar, and even more exotic metals like tungsten. This range of materials is what makes LPBF such an exciting technology suitable to dozens of applications.
We were also at IMTS to introduce printers from IEMAI3D a manufacturer of PEEK-capable FDM printers. IEMAI3D has released large-format printers with a platform as large as 1.5 x 1.5m that are able to print PEEK from pellets. This allows for extrusion rates of up to 6kg per hour and cuts material costs to as little as 20% of filament costs. PEEK has outstanding resistance to harsh chemicals, excellent mechanical strength and dimensional stability which makes it the plastic of choice by the medical, oil & gas, automotive, aerospace, and food industries. The potential for this material in Alberta is massive and the ability to increase productivity by as much as 10x while slashing materials costs should have broad appeal.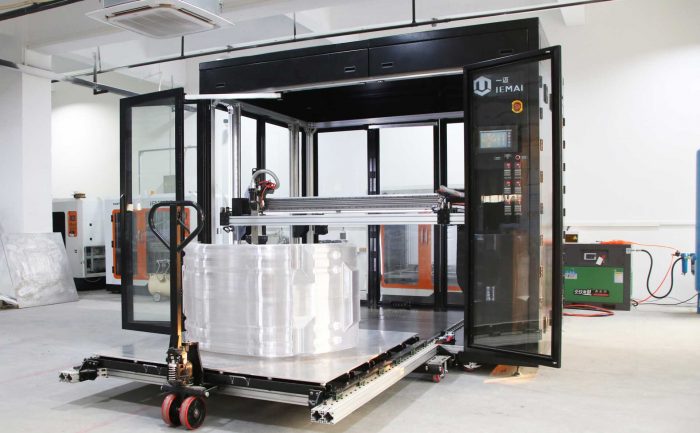 The other interesting machine we were at IMTS to show is a hybrid system from Kuyingtech with a molding size as large as 10m x 4m x 2m, one gantry-mounted 3D printing extrusion head, and one gantry-mounted five-axis processing head, which can support simultaneous 3D printing and CNC machining. The super-fast print heads allow for extrusion of as much as 100kg per hour of pelletized plastics for construction, furniture, and molding applications. These machines have been used to print bridges with lengths up to 22 meters, furniture, and architectural elements, as well as molds for racing cars and even windmill blades.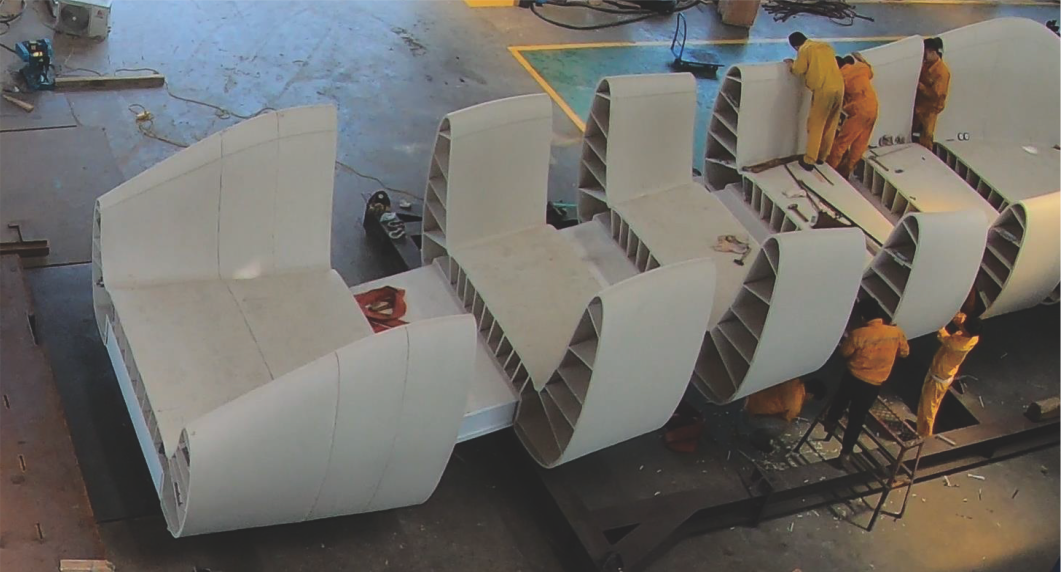 IMTS was a very exciting experience. It opened my eyes to the incredible interest in 3D printing in the United States and globally. Sadly, it also made me realize how little interest there is in Canada. In Alberta we have industries like oil & gas, manufacturing and machining shops, renewable energy and construction which are well-suited to 3D printing but unfortunately the level of adoption of this incredible technology is very low. Hopefully, shows like IMTS will go some way to help improve this situation.
Profile:
Super 3D Plus Inc. is a Calgary-based distributor of advanced additive manufacturing solutions. Our solutions include resin, polymer and metal 3D printers for as oil & gas, aerospace, defense, tooling, industrial, medical and dental industries. We are official partners of top manufacturers of 3D printers and 3D scanners, such as:
Eplus3D – LPBF, SLS and SLS
IEMAI3D – FDM printers for PEEK and other materials
Microjet – Binder jet printers for full color and ceramics
Modix – large format FDM printers
Kuyingtech – huge format hybrid AM and 5-axis CNC
WASP3D – Delta FDM printers for plastics and clay
Raise3D – FDM printers for plastics and metal filaments
Shining 3D – Professional laser and structured light 3D scanners
Scantech - metrology-grade laser 3D scanners
Back to Most Recent